3 reports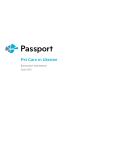 The outbreak of COVID-19 in Ukraine in early March 2020 coincided with a change of government, and the resultant disruption initially slowed the implementation of measures to contain the pandemic. Nonetheless, from 12 March all educational institutions in the country were closed – most did not reopen during the remainder of the academic year...
Cat Food
Dog Food
Pet Food
Ukraine
World
European Union
Pet Food Sales
Pet Products Sales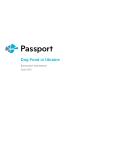 The COVID-19 pandemic led to a growing need for pet companionship as many Ukrainians had more free time on their hands in 2020 thanks to schools being closed and many people working from home during lockdown. This ultimately led to a rise in the pet dog population, especially small and medium sized dogs, in Ukraine in 2020 with this trend...
Dog Food
Ukraine
World
European Union
Pet Food Sales
Health Insurance Claims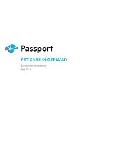 In 2017, pet care in Germany followed trends and developments from human-centred industries ever more closely. Smaller, independent manufacturers especially tended to pick up developments – even niche trends – from packaged food, health and wellness or even fashion, and translated them into products for pets. One of the larger trends was the...
Dog Food
Cat Food
Pet Food
Germany
Pet Food Sales
Pet Products Sales