3 reports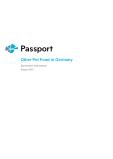 The other pet population saw a strong boost in 2021 as more time was spent as home during the pandemic. While the other pet population is still set to grow in 2022, the rate of increase is set to slow slightly, as the "new normal" is starting to be seen in Germany as the pandemic restrictions ease. Comparatively, cats and dogs are still the...
Pet Food
Germany
Pet Food Sales
Time Devoted To Leisure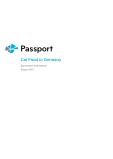 The ongoing pandemic and the "new normal" have continued to influence the cat population and subsequent demand for cat food in Germany going into 2022. Since March 2020, home seclusion and social isolation have led more people to consider the purchase of a cat, leading to growth in the cat population. More specifically, there is also a shift...
Cat Food
Germany
Pet Food Sales
Time Devoted To Leisure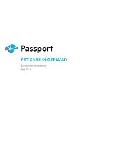 In 2017, pet care in Germany followed trends and developments from human-centred industries ever more closely. Smaller, independent manufacturers especially tended to pick up developments – even niche trends – from packaged food, health and wellness or even fashion, and translated them into products for pets. One of the larger trends was the...
Dog Food
Cat Food
Pet Food
Germany
Pet Food Sales
Pet Products Sales