2 reports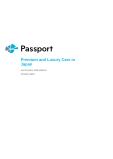 The automotive industry was significantly negatively affected by the COVID-19 pandemic in 2020, as mobility and spending were restricted, and these factors continued in 2021, limiting demand for high-end cars. Despite the easing of COVID-19 restrictions in 2020 as cases decline, sales are set to continue to fall in 2022. Premium and...
Luxury Automobile
Japan
Luxury Goods Revenue
Luxury Goods Consumption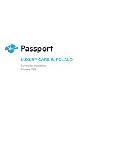 Luxury cars in Poland continued to grow at a dynamic pace in 2018. This can be attributed to various factors, but the most important is generally increasing wealth in Polish society. The economy is growing and consumer optimism is rising, with this translating into increased spending. The wider car industry is growing, but not as quickly as...
Luxury Goods
Luxury Automobile
Poland
World
Luxury Goods Revenue
Luxury Automobile Sales