3 reports
Lockdown as a result of the pandemic negatively affected most areas of retailing at the end of the review period. Mandated to close during the national lockdown retailers were hard hit. Furthermore, economic uncertainty and declining consumer disposable incomes led consumers to become more budget conscious, limiting their spending to essential...
Retail
Lithuania
Online Retail Sales
Retail Revenue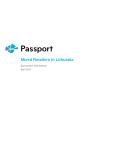 Variety stores remained the only channel within mixed retailers in 2021. This channel includes a wide range of consumer goods, from clothing to electronics and food products. During 2020 and the start of 2021, variety stores were mandated to close during the lockdown, as a result of which they incurred significant losses in value sales. However,...
Retail
Lithuania
Labour Utilisation
Disposable Income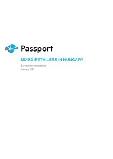 Variety stores retailing is the only channel representing mixed retailing in Hungary, as department stores were closed during the period 2007-2016. Mass merchandising and warehouse clubs have never been tried within Hungarian retailing and there are no short-term plans for opening such retailing concepts. The once-popular independent variety...
Retail
Grocery Store
Hungary
Retail Revenue
Disposable Income