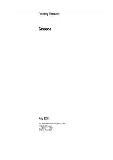 Country Forecast Greece May 2018
May 2018 •
Report ID: 1195390 •
Format: PDF
Policy towards private enterprise and competition
2018-19: The country's privatisation agency, under new management, starts to gain momentum. Long-delayed deals start to make progress.
2020-22: Efforts to valorise public property through concession management and long-leasehold development agreements.
Policy towards foreign investment
2018-19: The investment incentives law of 2016 offers more tax relief and fewer subsidies, and focuses predominantly on small firms. Plans to cut down on bureaucracy make little progress.
2020-22: "Fast track" legislation could become more important if the economy normalises. It will cover "strategic" investments in energy, tourism, transport, communications and health.
Foreign trade and exchange controls
2018-19: Capital controls introduced in June 2015 are eased gradually. The risk of Greece leaving the euro area and re-introducing exchange controls and, possibly, restrictions on trade will remain high after exit from the European Stability Mechanism (ESM).
2020-22: There is a 60% risk of Greece leaving the euro area; factors on which this will depend include Greece's economic performance, the political and social sustainability of the reform package, and the continuation of EU support.
Taxes
2018-19: Extensive efforts to widen the tax base. Government pledges to pursue aggressive tax collection, but implementation is tough. Indirect taxes increase. Mandatory introduction of electronic point of sale terminals helps.
2020-22: Little progress in cutting corporate income tax or value-added tax (VAT). Measures to tackle tax evasion stepped up, independence of the tax authority remains in doubt.
Financing
2018-19: Liquidity tight. Uncertainty constrains lending capacity. Steps to reduce non-performing loans (NPLs) painfully slow, but foreign interest picks up. A moratorium on foreclosures is lifted for the majority of debtors.
2020-22: Lending hampered by need to make provisions for still-high NPL portfolios. Greece's main banks sell more of their overseas subsidiaries. Some form of normalcy in sight towards the end of the forecast period.
The labour market
2018-19: Labour market reforms now mostly passed, but implementation problematic. Unemployment remains high.
2020-22: EU-funded job-creation schemes, particularly for the young, raise employment but create few productive jobs.
Infrastructure
2018-19: Energy infrastructure coming to the fore as the TAP pipeline nears completion. Privatisations picking up pace.
2020-22: Despite technical assistance from the EU, problems with absorption persist.
Technological readiness
2018-19: Greece rolls out high-speed internet, but the pace remains slow. The private sector adopts electronic payments by law, but government services lag.
2020-22: Significant financial and technical assistance from the EU, but Greece remains a laggard.