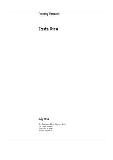 Country Forecast Costa Rica July 2018 Updater
July 2018 •
Report ID: 1697702 •
Format: PDF


The govern-ment of the president, Carlos Alvarado of the centre-left Partido Acción Ciudadana (PAC), will benefit in the short term from his "unity government" and enhanced political dialogue, despite the PAC's lack of a majority in the Legislative Assembly. However, legislative gridlock and obstructionism from the opposition will return in the second half of Mr Alvarado's term.
Costa Rica's most pressing macroeconomic concern is the need for comprehensive fiscal reform to reduce the central government deficit, which has exceeded 5% of GDP since 2013. The Economist Intelligence Unit expects the next government to be able to secure some tax reforms, but the deficit will remain high. We assume that the public debt/GDP ratio will continue to rise, reaching 78.8% of GDP in 2022, raising concerns over debt sustainability.
Following GDP growth of 3.2% in 2017, we expect growth to average 3.9% in 2018-22. Chiefly arising from the Dominican Republic-Central America Free-Trade Agreement, firm investment inflows will boost high-technology manu-facturing and services (most of which are externally oriented) in the medium term. However, structural dependence on external (mainly US) demand will persist, and growth will also be negatively affected by high unemployment and the growing fiscal deficit.
Inflation will rise to 3.3% by end-2018 and end each year above 3% in 2019-22, bar 2021, as rising depreciation pressures lead to a weakening of the colón, given the country's fiscal woes. This will marginally improve export competitiveness, although the current-account deficit will continue to widen slightly, to reach an average 3.5% of GDP in 2019-20, before narrowing to an average of 3% of GDP in 2022. The deficit will be below the level of previous years, owing to lower global oil prices compared with the pre-2015 period, but will continue to be high because of a large structural trade deficit.
Despite Costa Rica's relative affluence (nominal GDP per head is above the regional average in US dollar terms), the attractiveness of the market is impaired by its small size, with an estimated population of just 4.9m in 2017. Poverty levels are low, but have risen since the global recession in 2009, and the country has seen increasing levels of inequality over the past decade. However, a large middle class will continue to be supportive of growth in consumer demand.