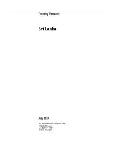 Country Forecast Sri Lanka July 2018
July 2018 •
Report ID: 1697736 •
Format: PDF
Policy towards private enterprise and competition
2018-19: The coalition seeks to curb the influence of state-owned enterprises (SOEs) and enhancing their efficiency, in line with the IMF's extended fund facility programme.
2020-22: The growing number of private companies erodes the market share of SOEs. Regulatory frameworks are strengthened and SOEs gradually become more efficient and transparent.
Policy towards foreign investment
2018-19: The completion of a three-year IMF loan programme helps to strengthen the tax regime and to make other institutions more efficient and prepared for foreign investors.
2020-22: Liberalisation of the foreign investment regime and stronger GDP growth attract greater investor interest, including to the neglected northern region.
Foreign trade and exchange controls
2018-19: Comprehensive free-trade talks with India are completed. An free-trade agreement (FTA) with Singapore spurs the development of a logistics hub in Greater Colombo. Progress on an FTA with China slows.
2020-22: Capital-account controls are relaxed, but the changes fall short of full convertibility. Sri Lanka will continue with its efforts to sign additional bilateral agreements with its major trade partners, such as Thailand.
Taxes
2018-19: The introduction of the Inland Revenue Act leads to an increase in the rate of revenue growth for the government. The capital gains tax introduced as a part of this legislation adds to the tax burden. Further tax increases are possible in 2019.
2020-22: Further tax exemptions are phased out and improvements in the tax administration result in increased revenue.
Financing
2018-19: The banking sector faces headwinds amid weak economic growth and the threat of a debt crisis. The level of non-performing loans rises.
2020-22: Improved regulation strengthens the overall health of the banking sector. Stockmarket liquidity increases as market capitalisation rises with improved investor confidence.
The labour market
2018-19: Labour costs continue to rise and minimum wages are raised. Low productivity and excessive regulation remain drawbacks.
2020-22: Higher education spending helps to raise skills. Outward migration of workers, mainly to the Gulf, means that labour shortages persist in medium- and high-skilled occupations.
Infrastructure
2018-19: Infrastructure development work continues apace in and around Colombo. The Thai-Japanese financed export-processing zone at Katunayake opens.
2020-22: The first phase of Colombo's US$1.4bn Port City is completed. Improvements in road and rail infrastructure will support increased business activity.
Technological readiness
2018-19: The number of mobile subscriptions and internet users increases modestly. Opportunities for e-commerce improve, as does the scope for e-governance.
2020-22: Patent applications rise, spurred by continued foreign assistance and increased government spending on research and development.