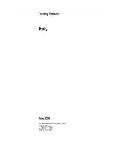 Country Forecast Italy June 2018 Updater
June 2018 •
Report ID: 265415 •
Format: PDF


The March 4th general election produced a severely fragmented parliament. None of the three main blocs-the centre left, led by the Partito Democratico (PD); the centre right comprising Forza Italia (FI), the populist, Eurosceptic Lega and the right-wing Fratelli d'Italia; and the anti-establishment Movimento 5 Stelle (M5S)-won a majority of seats.
Anti-establishment, Eurosceptic forces together obtained more than 50% of the vote, with M5S emerging as the single biggest party and the Lega as the largest party in the largest bloc. On May 27th protracted coalition talks between M5S and the Lega foundered. This has probably paved the way for a new election. The two parties dropped their bid to form a government after the president, Sergio Mattarella, refused to nominate Paolo Savona as economy minister. As a result, Giuseppe Conte, the prime minister-designate, surrendered his mandate to form a government.
On May 28th Mr Mattarella authorised Carlo Cottarelli, a former spending review commissioner, to form an interim government, pass the 2019 budget and take the country to new elections in early 2019. Mr Cottarelli is unlikely to win a confidence vote in parliament. A snap election is therefore likely to be held later in 2018, either in September or possibly as soon as late July if opposition to Mr Cottarelli's administration from political parties is strong. The Economist Intelligence Unit expects M5S and the Lega to be the election's clear winners.
We believe the Lega is likely to revive its centre-right electoral coalition with FI and Fratelli d'Italia. However, a scenario in which the Lega and M5S form a pre-election alliance is possible. In this case these parties would win an ample maj-ority and the ensuing government would be likely to clash with EU institutions.
There is now uncertainty about the direction of economic policy. We expect the deficit to ease to 2% of GDP in 2018. As interest rates rise the deficit will expand, reaching 2.6% in 2022. Government debt will remain around 130% of GDP during 2018-22. We are likely to revise these forecasts as the next government's policy priorities become clearer. There is a risk of more significant fiscal loosening.
We expect that domestic demand growth and solid external demand will continue to sustain the moderate economic recovery that began in 2014. We forecast that real GDP growth will slow from 1.6% in 2017 to 1.3% in 2018. In 2019-22 we forecast that real GDP growth will average 1.1% per year. We expect the current account to remain firmly in surplus in 2018-22.