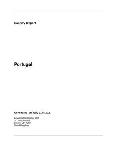 Country Report Portugal August 2017
August 2017 •
Report ID: 270222 •
Format: PDF
Outlook for 2017-21


Portugal is led by a centre-left Socialist Party (PS) minority government, which is backed in parliament by three external supporters: the Left Bloc (BE), the Portuguese Communist Party (PCP) and the Greens (PEV).
The cabinet, led by António Costa, intends to "turn the page on austerity" while meeting its EU fiscal commitments. Priorities include stimulating demand by raising incomes for low earners, civil servants and pensioners.
The government has been stable thus far, boosted by Mr Costa's management of external backers and EU relations, and an improving economy. The Economist Intelligence Unit expects it to last nearly to term, to mid-2018 or 2019.
The 2016 deficit came in at 2% of GDP, and Portugal exited its excessive-deficit procedure (EDP) this year. We forecast an average deficit of 1.8% in 2018­21.
Public debt peaked at 130.6% of GDP in 2014 and will fall to about 120% in 2021. The debt forecast-but not the deficit, pending a decision from Eurostat-includes the recapitalisation of Caixa Geral de Depósitos (CGD).
The government has made some progress in repairing the fragile financial sector. However, the country's banks will take time to recover and will continue to pose a downside risk to growth and the public finances.
Following real GDP growth of 1.4% in 2016, we forecast an acceleration to 2.4% this year. Growth will average 1.6% in 2018-21.


Review


On June 28th it was revealed that a cache of weapons and munitions had been stolen from the Tancos air base, about 100 km north-east of Lisbon, the capital, in an overnight raid.
On July 13th Mr Costa announced a minor reshuffling of his cabinet, adding a housing secretary of state to the PS government and replacing seven others, including three who resigned after being been named, and then cleared, in a graft investigation by the procuracy.
On July 11th Bain Capital Credit purchased a EUR476m tranche of non-performing loans, mainly extended to companies for real estate, from Caixa Geral de Depósitos.
In June-July the debt management office released EUR2.8bn in early repayments of Portugal's IMF loan, originally due in 2019-20, meaning that the country has already repaid about 60% of its EUR26.3bn loan debt to the Fund.
In May nominal goods exports in local-currency terms rose by 15.4% and nominal imports increased by 22.4%. This resulted in a monthly trade deficit of EUR1.4bn, the largest since 2012.
In June inflation fell to a six-month low of 1% (EU-harmonised).