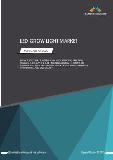 LED Grow Light Market by Wattage, Type of Installation, Spectrum, Application, and Geography - Forecast to 2020
July 2015 •
111 pages •
Report ID: 3110108 •
Format: PDF
Light-Emitting Diode (LED) grow light is a specialized kind of LED lighting system, which is witnessing increased adoption across all application areas. This is primarily due to the capacity of this technology to produce food in controlled environment through vertical farming, commercial greenhouse, and indoor farming among many others. The increasing population in urban areas requires high food production and through natural lighting food can be produced seasonally. LED grow light technology is helping growers in producing food under controlled environment as a substitute to natural lighting.

Earlier, only low-power LED grow lights were available. But after years of research, up to 1,200 W LED grow lights are available nowadays. Recent development in technology opened the new applications for LED grow light such as vertical farming, and smart greenhouse among others. The use of LED grow light in vertical farming and commercial greenhouse is increasing rapidly due to increased production cycle with LED grow light. Vertical farming is the fastest growing application in the LED grow light market with a Compound Annual Growth Rate (CAGR) of 30.29% from 2015 to 2020. This application is expected to reach a value worth $401.72 million by 2020. The low-space area cultivation of vertical farming is the main reason for its high growth in the LED grow light market. Vertical farming is mainly used in urban areas due to space constraint. The commercial greenhouse application hold the largest share in LED grow light market in 2015, and it is expected to dominate the market during the forecast period. The LED grow light increases the food production by providing appropriate light required for healthy food cultivation that increases the profit of farmers. Hence, many countries in developed regions such as North America and Europe are using LED grow light in their commercial greenhouses. Also, in some of the countries in Asia-Pacific (APAC) region, such as Japan, Russia, and China, the LED grow light market in commercial greenhouses has impressive growth.

In this report, the LED grow light market is segmented on the basis of spectrum into partial spectrum and full spectrum. The product used in this technology are categorized into low power (<300 W) and high power (>300 W). The application segments for LED grow light covered in this study include indoor farming, commercial greenhouse, vertical farming, turf and landscaping, research, and others. Each product, application, and component is analyzed both in terms of qualitative and quantitative aspect, and it includes all subsegments with detailed analysis. The competitive landscape section of the report primarily focuses on key industry players in the LED grow light market, their latest developments, and respective market shares. Furthermore, the report entails emerging market trends, advancements in the technological space, market demand of the segments, key growth areas, market size, region-wise demand factors, and key competitors' analysis.

The geographic segmentation of the report covers four major regions of the world, namely, North America, Europe, APAC, and Rest of the World (RoW). The report also profiles major players in the LED grow light market. Some of the major players in this market are Alta LED Corporation (U.S.), Bridgelux, Inc. (U.S.), Cree, Inc. (U.S.), Everlight Electronics Co. Ltd. (Taiwan), General Electric Company (U.S.), Heliospectra AB (Sweden), Illumitex, Inc. (U.S.), Lumigrow, Inc. (U.S.), Osram Licht AG (Germany), and Royal Philips Electronics N.V. (Netherlands).