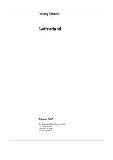 Country Forecast Switzerland October 2017 Updater
October 2017 •
Report ID: 325634 •
Format: PDF


Owing to Switzerland's constitutional arrangements, a culture of political consensus and the expectation that all members of the Federal Council (the executive, or cabinet) defend the common positions of the coalition government, The Economist Intelligence Unit does not expect the right-wing Swiss People's Party (SVP) to compromise political stability over the forecast period (2018-22). However, having won a clear victory at the 2015 election the SVP's capacity to unsettle Swiss politics has increased, as highlighted by the debate regarding placing a limit on EU immigration.
In December 2015 the SVP won a second cabinet post. Both the SVP and its main rival, the Social Democratic Party (SP), are in the seven-member government, along with the Free Democratic Party (FDP) and the Christian Democratic Party (CVP). In September 2017 Ignazio Cassis (FDP) was elected to succeed Didier Burkhalter, the FDP foreign minister, who will step down at the end of October.
Switzerland's relations with the EU have been strained by the success of a 2014 referendum on limiting immigration from the bloc. The situation appears to be nearing a resolution, with parliament approving a "light" implementation of the quotas in December 2016. A second referendum on the issue is likely.
The country's two largest banks, UBS and Credit Suisse, along with the rest of the financial sector, are adapting to more stringent regulations and capital requirements. Banking secrecy is being gradually phased out for international clients, but it will remain in place for domestic banking.
A statutory debt brake requires budgetary balance over the economic cycle. We expect modest fiscal surpluses over 2018-22, averaging 0.3% of GDP per year. The debt stock is projected to fall slightly from around 32% of GDP in 2017.
Since abandoning the Swiss franc's exchange-rate ceiling with the euro in January 2015, the Swiss National Bank (SNB, the central bank) has reinstated the target range for the three-month Libor rate-currently between -1.25% and -0.25%-as the main monetary policy instrument, while also intervening regularly in the foreign-exchange market. We expect that negative policy interest rates will remain in place until at least 2021, and possibly longer.
Real GDP growth is expected to slow from 1.4% in 2016 to 0.6% in 2017, but we expect some momentum heading into 2018, when we project growth of 1.4%. Thereafter we forecast annual average growth of 1.6% in 2019-22, although risks are weighted to the downside amid currency volatility and strained EU relations.
After a current-account surplus equivalent to 10.6% of GDP in 2016, we expect a surplus of 10.8% this year and 10.4% on average in 2019-22.