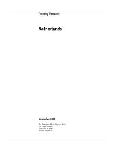 Country Forecast Netherlands November 2017 Updater
November 2017 •
Report ID: 325718 •
Format: PDF


The parliamentary election on March 15th led to a fragmented result, with the centre-right People's Party for Freedom and Democracy (VVD) winning the most seats in the 150-seat parliament, with 33, albeit down from 41 in 2012. The right-wing, populist Party for Freedom (PVV), led by Geert Wilders, which is the main outlet for public frustration with much of the traditional political mainstream, came second, with 13 seats fewer than the VVD.
In early October a coalition was formed consisting of the VVD, the Christian Democratic Appeal (CDA), Democrats 66 (D66) and the Christian Union (CU). The Economist Intelligence Unit expects the government to be unstable, as it rests on a single-seat majority in both houses of parliament.
The coalition programme is relatively ambitious, including on cutting taxes and reforming the labour market and the pension system. Furthermore, the new government plans to accelerate the country's transition to green energy.
Last year the budget was in surplus for the first time since 2008. We forecast that the surplus will remain modest throughout the forecast period (2018-22) as the new government uses some of the fiscal space to lower income taxes and increase spending. As a result, the public debt/GDP ratio is decreasing rapidly and should fall to less than 50% of GDP from 2021, from 68% in 2014.
The economy has definitively left behind the crisis years of 2009-13, growing by 2.2% on average in 2015-16, driven mainly by a domestic recovery in those years, thereby shaking off a dependency on foreign demand. Growth accelerated sharply in the first half of 2017, leading us to expect the fastest growth rate since 2007 in 2017, at 3.3%. We expect growth above 3% to be a one-off and that growth will moderate in 2018-22, at an average of 2.1%.
Inflation remains weak. Lower energy prices falling out of the base period pushed up inflation in early 2017, but underlying price pressures remain tepid. Relatively weak wage growth will contribute to inflation remaining below 2% throughout most of the forecast period, at 1.8% on average in 2017-22.
The external surplus will remain large, reflecting the country's role as a trade hub and its significant corporate and pension savings. Nevertheless, we expect the goods trade surplus to fall gradually from 2018, driven by increased domestic demand pushing up imports. As a result, we expect the current-account surplus to decline from 9.9% of GDP in 2017 to 6.6% in 2022.