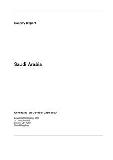 Country Report Saudi Arabia October 2017
October 2017 •
Report ID: 325922 •
Format: PDF
Outlook for 2018-22


The ageing king, Salman bin Abdel-Aziz al-Saud, will continue to rely on his son (the crown prince, Mohammed bin Salman al-Saud, to manage the government's response to regional insecurity and low oil prices.
Attempts at fiscal restraint will prompt low-level public discontent. Owing to political caution, the government will occasionally reallocate resources away from capital spending to public wages and subsidies for Saudis.
As part of its National Transformation Plan and Vision 2030, the government will seek to accelerate economic diversification. However, its goals are likely to be thwarted by the slow pace of reform and labour-market shortcomings.
Fiscal consolidation will be carried out mainly through cuts to capital spending. With oil prices averaging above 2015 levels, the fiscal deficit will fall from an estimated 7.5% of GDP in 2017 to an annual average of 6.8 % of GDP in 2018-22.
Extension of the current oil output cuts into 2018 will mean that real GDP expands only modestly in that year. Rising crude production, alongside spending on capital projects thereafter, should restore growth in 2019-22.
The current account will broadly track oil price fluctuations throughout the forecast period. The will remain roughly on balance as rising exports are almost offset by growing imports.


Review


On October 5th Vladimir Putin, the Russian president, hosted the Saudi king, Salman bin Abdel-Aziz al-Saud, in Moscow, the Russian capital. There are mutual benefits that could be derived from stronger commercial ties between Russia and Saudi Arabia.
King Salman has issued a royal decree to allow women to drive in Saudi Arabia by June 2018. The decision is welcome news for Saudi women, although major challenges lie ahead for policymakers.
Oil prices have rallied amid talk of potential Saudi support for a longer extension of production cuts. There is a growing likelihood of the output cuts agreement being rolled over beyond March 2018.
At the end of September the government lifted its ban on Voice over Internet Protocol (VoIP) calls. The lifting of the ban is a positive for expatriate sentiment, as well as for Saudi Arabia's business environment.
On September 28th the Ministry of Finance completed another international bond sale. Saudi Arabia has the scope to borrow more if needed-thanks to strong investor demand for government debt.