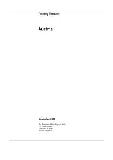 Country Forecast Austria November 2017 Updater
November 2017 •
Report ID: 358866 •
Format: PDF


The grand coalition of the centre-right Austrian People's Party (ÖVP) and the centre-left Social Democratic Party (SPÖ) fell apart in May 2017 following the resignation of the ÖVP leader. An early election was held on October 15th.
The popularity of the ÖVP's new leader, the young minister of foreign affairs, Sebastian Kurz, propelled his party into first place. The Economist Intelligence Unit expects the ÖVP to form a coalition with the far-right Freedom Party (FPÖ). The SPÖ has already announced its intention to go into opposition.
The inclusion of the FPÖ in the government would not lead to similar EU sanctions as in 2000, when the party was last part of a coalition, owing largely to the normalisation of the far right in Europe since then.
We expect any new government to focus on integration and immigration policy, and to attempt to reduce the large tax wedge and introduce some additional flexibility in labour and product markets. However, low government cohesion is likely to lead to limited progress.
The government budget is forecast to remain in deficit, albeit well within the EU-mandated limit of 3% of GDP, throughout the forecast period (2018-22), as the fiscal consolidation process is likely to be restrained by limited government cohesion and effectiveness. The public debt/GDP ratio will fall gradually, to just above 71% by 2022, from an estimated 79.8% in 2017.
After several years of underperformance compared with its regional peers, the economy has performed relatively strongly since the start of 2016, growing by 1.5% in 2016. We estimate an acceleration of growth this year, to 2.9%, and forecast that growth will moderate to 1.7% on average in 2018-22.
Consumer price inflation (EU harmonised) will continue to exceed the euro zone average in 2017-22, driven by structural domestic factors including higher unit wage costs and more regulated markets. Annual inflation averaged 1% in 2016, up from 0.8% in 2015, and we expect an annual average of 2% in 2017-22.
The current-account surplus has been relatively stable in recent years, at about 2%. Although we expect small changes in the composition of the surplus, we expect it to remain relatively stable in the forecast period, at 2.2% of GDP on average in 2017-22.