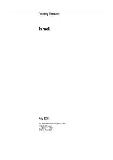 Country Forecast Israel May 2018
May 2018 •
Report ID: 360624 •
Format: PDF
Policy towards private enterprise and competition
2018-19: The break-up of conglomerates mandated by the 2013 Competition Law is completed. The credit-card market is liberalised, with the divestment and sale of the largest card companies. The "open skies" treaty with the EU is completed and parallel treaties with Asian countries are mooted. Restructuring of the Israel Electric Company begins.
2020-22: Privately owned port facilities open. Liberalisation of imports of food and other consumer goods completed.
Policy towards foreign investment
2018-19: Development of Leviathan gasfield proceeds. Tax rates on foreign multinationals cut. Indian energy companies bid for offshore drilling licences. Treaties with Japan generate growing investment flows.
2020-22: Leviathan becomes operational. Energy-related activities, both onshore and offshore, attract foreign firms. Increase in investor activity from Asia, mostly focused on technology; more joint ventures with Asian firms.
Foreign trade and exchange controls
2018-19: Trade and investment links with emerging economies expand, including free trade agreements with several major Asian economies.
2020-22: Leviathan gas sold to Egypt, spurring wider expansion of regional trade. Sovereign wealth fund becomes operational, as revenue from energy swells. New Israeli shekel appreciates as external account strengthens.
Taxes
2018-19: Budget deficit expands, preventing further cuts in corporate, sales and personal income tax. Customs duties and other import levies are cut as part of measures aimed at liberalising consumer goods imports and reducing living costs.
2020-22: Higher revenue and a lower budget deficit enable cuts in income-tax rates for lower- and middle-income earners. Corporation tax is cut further.
Financing
2018-19: Tel Aviv Stock Exchange is revamped and foreign investors buy large stake. Improved payments and clearing systems are introduced. A new regulatory body for consumer credit begins operations. Financial market regulation is streamlined.
2020-22: Strength of economy and currency attracts foreign capital flows to Israeli fixed-income market as interest rates rise. More foreign banks, especially from Asia, become active in Israel.
The labour market
2018-19: Unemployment remains near record-low levels, but participation rates decline slightly. Skills shortages intensify, spurring demand for skilled foreign workers. Entry for skilled workers is eased, but illegal foreign workers are expelled.
2020-22: Productivity growth begins to rise. Education and welfare reforms spur a further rise in the quantity and quality of Arab and ultra-Orthodox Jewish workers entering the workforce, but not by enough to preclude the use of foreign labour.
Infrastructure
2018-19: The Tel Aviv-Jerusalem fast rail link is finished. Jerusalem light rail extended. New international airport for Eilat opened. Use of public-private partnerships in transport projects grows. Water and gas distribution network is developed with Jordan and domestic gas pipeline system expanded.
2020-22: Major projects in gas transport and distribution. New desalination plants are completed in the Galilee and Negev. First line of Tel Aviv light rail system completed; work on other lines commences. Ben-Gurion airport expanded, Sde Dov airport in Tel Aviv closed and area redeveloped.
Technological readiness
2018-19: Israel maintains a leading position globally in several areas of technological innovation, such as cyber security, and in patents per capita. The government rolls out broader digital strategies in areas such as healthcare and e-government. Government launches programme to upgrade maths and science education at all levels in effort to address skills shortages.
2020-22: Large-scale deployment of 5G mobile broadband. Increased use of artificial intelligence technology in areas such as transport, in an effort to reduce congestion.