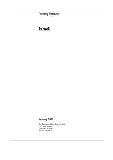 Country Forecast Israel January 2018 Updater
January 2018 •
Report ID: 360954 •
Format: PDF


The political outlook will remain uncertain, with policymaking disrupted by coalition rivalries and election campaigns. The religious/right-wing coalition government headed by the Likud leader, Binyamin Netanyahu, includes five other parties and controls 66 of the 120 seats in the Knesset (parliament).
The coalition government will be vulnerable to policy and personality disputes, but with the Israeli-Palestinian peace process increasingly unlikely to relaunch, this issue is less likely to cause coalition splits. However, we do not expect the government to serve its full four-year term, even if Mr Netanyahu is not charged as a result of ongoing corruption investigations. Thus an election is likely before the scheduled 2019 date, although Mr Netanyahu could emerge as the victor again, if he avoids criminal charges. Given a history of short-lived governments, a second election cannot be ruled out before 2022.
The prospect of reaching a comprehensive peace agreement with the Palestinians has narrowed further. Israel remains concerned over Iran's nuclear activities, but a direct military confrontation is unlikely, although the risk of a conflict with the Iran-backed Lebanese Shia group, Hizbullah, is rising. The US will remain Israel's closest ally.
Extra coalition spending commitments and fresh tax cuts will lead to a reversal in fiscal consolidation in 2018-20, but as the economy expands, the deficit will narrow in 2021-22.
Real GDP growth will average 3.8% in 2018-19, helped by rising technology exports, before moderating in 2020. There will be a renewed strengthening in 2021-22 as gas exports start. Strong private consumption and investment in energy, transport infrastructure and housing will also support growth. Inflation will remain low.
The Bank of Israel (the central bank) is likely to continue to act on concerns about the strength of the shekel, amid ongoing fears that the currency is uncompetitive. Policy interest rates will rise only modestly in 2018-19 despite strong economic growth, before dipping in 2020-21 and then edging up.
Strengthening export growth later in the forecast period and increased domestic natural gas production will produce significant current-account surpluses. As well as reducing the need for oil imports, natural gas could make a significant contribution to exports, but this is unlikely until after 2020, with the trade balance only moving into surplus in 2022.