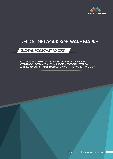 Neural Network Software Market by Type, Vertical And Region - Global Forecast to 2021
January 2017 •
151 pages •
Report ID: 4637235 •
Format: PDF
Increasing demand for predicting solutions and analytical tools is expected to drive the neural network software market
MarketsandMarkets forecasts the global neural network software market to expand from USD 7.17 billion in 2016 to USD 22.55 billion by 2021, at a Compound Annual Growth Rate (CAGR) of 33.2%. The market is escalating rapidly owing to rising digitization trend and the surplus amount of spatial and unorganized data.

The need to cluster such data and derive valuable insights with the help of analytical tools has led to the growing demand for neural network software, which helps in smooth and efficient completion of the task

Analytical software type is expected to hold the largest market share during the forecast period
The neural network software type market has been segmented into data mining and archiving, analytical software, optimization software, and visualization software. The deployment of analytical software is high majorly due to the growing amount of data across varied end use verticals and the need to manage it.
Middle East and Africa (MEA) is expected to forecast potential growth characteristics and is expected to grow at the highest CAGR "
MEA offers prospective growth opportunities. The major factors affecting the growth in the MEA region include smart technology initiatives, also the MEA countries have witnessed tremendous traction in terms of neural network software along with the growing adoption of Artificial Neural Network (ANN) solutions.

In the process of determining and verifying the market size for several segments and subsegments gathered through secondary research, extensive primary interviews were conducted with key people. Break-up of profile of primary participants is as follows: Breakup of Primary Interviews:
- By Company type – Tier 1- 40%, Tier 2- 30%, Tier 3- 30%
- By Designation – C-Level- 68%, Director Level- 17% Others- 15%
- By Region – North America- 40%, Europe- 20%, APAC- 40%

The report includes prominent players in ANN ecosystem such as Google Inc. (California, U.S.), IBM Corporation (New York, U.S.), Microsoft Corporation (Washington DC, U.S.), Intel Corporation (California, U.S.), Oracle Corporation (California, U.S.), SAP SE (Waldorf, Germany), and Qualcomm Technologies Inc. (California, U.S.). The key innovators concentrating mainly on neural network software include Alyuda Research LLC (California, U.S.), Neural Technologies Ltd. (England, U.K.), Ward Systems Group Inc. (Maryland U.S.), Afiniti (Washington DC, U.S.), GMDH LLC (New York, U.S.), Starmind International AG (Küsnacht, Switzerland), Neuralware (Pennsylvania, U.S.), Slagkryssaren AB (Stockholm, Sweden), AND Corporation (Ontario, Canada), and Swiftkey (London, U.K.)

Research Coverage:
The artificial neural network ecosystem is segmented by components which include neural network software, services and platform, and other enabling services. Neural network software is further sub-segmented on the basis of software type, end users, and region.

Neural network software types include data mining and archiving, analytical software, optimization software, and visualization software. Segmentation on the basis of end-use verticals include BFSI, government and defense, energy and utilities, healthcare, media, transportation and logistics, telecom and IT, industrial manufacturing, retail and eCommerce, and others. The regional analysis includes the study of North America, Europe, Asia Pacific (APAC), Middle East and Africa (MEA), and Latin America.

Reasons to buy the report
The report will help the market leaders or new entrants in the following ways:
1. This report segments the market into various segments, covering this market comprehensively. The report provides the closest approximations of the revenue numbers for the overall market and the segments.
2. This report will help in the better understanding of the competitors and there is a separate section on competitive landscape, including mergers & acquisitions, integrations & expansions, and partnerships among market vendors.
3. The report helps in understanding the overall growth of the market and key market drivers, restraints, challenges, and opportunities.