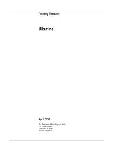 Country Forecast Ukraine April 2018 Updater
April 2018 •
Report ID: 469045 •
Format: PDF


Political instability risk is high and tensions with vested interests are increasing, but The Economist Intelligence Unit expects the government, headed by the prime minister, Volodymyr Groysman, to serve out its term to 2019.
The diplomatic, propaganda, economic and military conflict with Russia over the Donbas region looks set to endure throughout the forecast period (2018-22). The Minsk II agreement will not end the conflict in eastern Ukraine.
The chances of an improvement in US-Russia ties in 2018-19 are very slim due to new US sanctions and intense media scrutiny of the US government's actions towards Russia. The EU will maintain its sanctions on Russia in 2018-22.
Real GDP grew by 2.5% year on year in 2017. In 2018 we forecast a slight acceleration to 3% as the investment boom continues, albeit at a slower pace than in 2017, and private consumption continues to grow. We forecast average annual real GDP growth of 2.6% in 2019-22, mainly led by private consumption.
In March the National Bank of Ukraine (NBU, the central bank) raised its key rate by 1 percentage point, to 17%, to curb persistently high inflation. Inflation averaged 14.4% in 2017 and we expect it to decelerate to 11.2% in 2018. In 2019-22 inflation will continue to slow to an annual average of 7.7%.
The hryvnya depreciated against a strong US dollar in 2017. In 2018-19 higher consumer demand, persistently negative foreign investor sentiment and a tightening of the monetary policy of the Federal Reserve (the US central bank) will cause further currency depreciation against the dollar.
The government budget registered a deficit amounting to 1.5% of GDP in 2017. We forecast that the deficit will widen to 2.6% of GDP in 2018 owing to increasing social expenditure. In 2019-22 we forecast that the annual budget deficit will average 2.1% of GDP. Progress on structural reforms and the fight against corruption has thus far been insufficient for the renewal of the IMF facility in 2019.
The current-account deficit amounted to 1.9% of GDP in 2017. We forecast that the deficit will expand in 2018 owing to higher global energy prices and pent-up domestic demand. In 2019 the current-account deficit will continue to widen because of a drop in global steel prices.