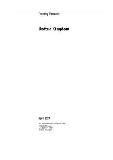 Country Forecast United Kingdom April 2017
April 2017 •
Report ID: 470365 •
Format: PDF
Policy towards private enterprise and competition
2017-18: Lloyds-one of two banks rescued post-crisis by the state-returned to full private ownership, but government retains large stake in struggling RBS. Brexit focus constrains reforms to improve weak trends in investment and productivity.
2019-21: Shake-up of regulatory and competition frameworks post-Brexit. State support to underpin real estate prices will persist.
Policy towards foreign investment
2017-18: Business lobbying for government "assurances" will intensify during Brexit talks. Government pursues policies to encourage foreign direct investment inflows.
2019-21: Infrastructure plans offer investment opportunities. Likely changes in tax and trade policies to bolster inward investment.
Foreign trade and exchange controls
2017-18: UK invokes Article 50 of the EU treaties, confirming exit in 2019. Informal talks begin on post-Brexit UK-EU free-trade agreement, alongside divorce negotiations, with view to crafting accord on future trading relations.
2019-21: UK leaves EU single market (and probably the customs union) in early 2019. Possible disruption to crossborder trade. Formal negotiations over terms of new UK-EU trading arrangement. Risk of no deal, with UK subject to World Trade Organisation (WTO) trade rules.
Taxes
2017-18: Gradual rise in total tax burden, alongside further reduction in corporate tax rate. Changes to system of business rates. Possible tax incentives to encourage investment and prevent companies relocating outside the UK prior to Brexit.
2019-21: Ongoing efforts to reduce revenue lost to tax evasion. Possible tax increases to support the public finances.
Financing
2017-18: Modest tightening in financial conditions likely in run-up to Brexit. Loose monetary policy persists. "Ring-fencing" bank reforms and ongoing capital strengthening (ahead of 2019 deadlines). Demand for alternative forms of debt financing.
2019-21: Availability of finance broadly unchanged. Possible loss of "passporting" rights and partial restrictions on services trade with EU may prompt shake-up in UK financial sector.
The labour market
2017-18: Firms defer some hiring decisions amid Brexit uncertainty. Possible modest decline in inflows of EU workers. New apprenticeship levy and phased increase in compulsory "national living wage". Subdued wage growth.
2019-21: Some form of restrictions on free movement of labour from EU, but most likely flexible in response to business concerns. Policymakers struggle to respond to weak productivity and deficit in intermediate skills.
Infrastructure
2017-18: Modest rise in public spending on housing, digital infrastructure and local road networks, but overall levels of infrastructure investment remain relatively low, amid complex planning system. Crossrail service in London begins operating.
2019-21: Construction continues on contentious high-speed rail link between London and the north of England. Steady decline in EU-funded investment activity across the UK.