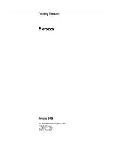 Country Forecast Morocco January 2018 Updater
January 2018 •
Report ID: 5300813 •
Format: PDF


Social tensions in the less developed regions, resulting from frustration over official corruption and lower living standards than the rest of the country, will continue to lead to sporadic protests. The risk of domestic attacks by Islamist militants persists, and will prompt continued co-operation with the EU on counterterrorism. However, neither of these risks will be sufficiently serious to pose a threat to the stability of the kingdom.
Despite the strengthening of the roles of elected officials and the judiciary following the 2011 constitutional reforms, King Mohammed VI and his advisers will remain the ultimate decision-makers. The broad coalition government formed in March 2017 will lead to a weakening of the influence of the main party in parliament, the Parti de la justice et du développement (PJD). The highly fragmented political scene means that policymaking will be slow.
The government will pursue its efforts to upgrade infrastructure, enhance the business environment and improve education and job creation in an attempt to boost employment. However, progress will be held back by inefficient bureaucracy and widespread nepotism.
Morocco will seek to maintain its favourable trade ties with the EU, its main external partner. Despite the dispute over Western Sahara, political support from EU countries will be maintained, given Morocco's important role in countering terrorism in the region and managing irregular migration flows to Europe. The kingdom will also continue to improve its ties with emerging markets and Sub-Saharan Africa, in order to boost trade and foreign direct investment inflows.
Despite ongoing pressure to spend, the fiscal deficit will narrow gradually over the forecast period (2018-22), helped by efforts to reduce tax evasion and improve customs and tax administration.
The maintenance of subsidies on basic goods such as sugar, wheat and cooking gas will help to keep a lid on price growth. Domestic prices will remain vulnerable to short-term spikes related to the quality of the cereal harvest.
Real GDP growth will average 3.7% in 2018-22, helped by steady growth in manufacturing and services.
Morocco's external performance will remain vulnerable to any renewed turbulence in the EU, its main foreign market, and agricultural exports will remain reliant on volatile weather patterns. Morocco will continue to strengthen its ties with Sub-Saharan Africa in order to reduce its dependence on trade demand from the EU.