3 reports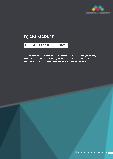 The foam market size is estimated at USD 93.9 billion in 2021 and is projected to reach USD 118.9 billion by 2026, at a CAGR of 4.8% between 2021 and 2026. The market is propelled by the growth of various end-use industries. Increasing investments in infrastructure, new housing projects, and renovation of non-residential buildings in China,...
Construction
Foams
Insulation
Thermal Insulation
World
Europe
APAC
North America
Middle East
Africa
Gross Domestic Product
Import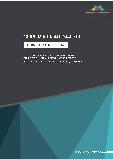 The core materials market is projected to register a CAGR of 13.5% during the forecast period. The global core materials market size is projected to grow from USD 1.2 billion in 2020 to USD 2.3 billion by 2025, at a Compound Annual Growth Rate (CAGR) of 13.5% between 2020 and 2025. Core materials are the key components...
Wind Power
Construction
APAC
Europe
Wind Capacity
Gross Domestic Product

The report covers the global silica fume market and segments the market on the basis of application and region. The market data has been given with respect to volume (kilotons) and value (USD Million). The global silica fume market was valued at USD 430.87 million in 2014, and is projected to grow at a CAGR of about 4.22% between 2015 and...
Concrete
APAC
Middle East
Europe
Silicon Production
Silicon Demand