3 reports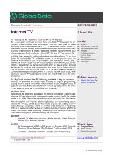 Internet TV - Thematic Research Summary TV consumption continues to move from scheduled TV broadcasts to on-demand video streamed over the internet.The two main types of video streaming services are over-the-top (OTT) TV and internet protocol TV (IPTV). The former runs on top of a public...
Television Set
Pay TV
Web TV
World
APAC
Pay TV Subscriptions
Internet Subscribers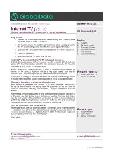 Internet TV (Vol. III): Disney, underweight TV broadcasting sector vulnerable - Global Thematic Research Summary In 2016, Disney generated 43% of revenues from TV networks, 30% from theme parks, 17% from film studios and 10% from consumer products. TV networks generated 50% of Disney's operating...
Television Set
Web TV
Internet Services
World
Pay TV Subscriptions
TV Advertising Revenue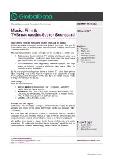 Music, Film, TV broadcasting scorecard - Global Thematic Research Summary Technology themes: Internet TV, artificial intelligence, voice as a computing platform, blockchain, short form video, the music value gap, virtual reality, ad blocking and live concerts. Macro-economic and regulatory...
Television Set
TV Broadcasting
Music
Media And Entertainment
Web TV
SDN
United States
Online Advertising Revenue
Internet Subscribers