3 reports
This is one of the most innovative developments in the field of packaging labels of alcoholic drinks and illustrates one of the major packaging trends within alcoholic drinks: the aim for differentiation through packaging design.
Alcoholic Drink
Packaging
Spain
Demand
Vidrala SA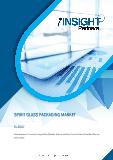 IT IS ALSO THE MOST POPULAR PACKAGING MEDIUMS FOR OTHER ALCOHOLIC BEVERAGES SUCH AS BEER, FLAVORED ALCOHOLIC BEVERAGES, AND WINE.
Alcoholic Drink
World
Forecast
Market Size
Vidrala SA
Germany is one of the largest alcohol-drinking country in Europe.
Alcoholic Drink
Western Europe
Forecast
Market Size
Vidrala SA