3 reports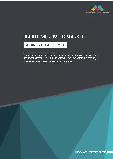 The bread improvers market is projected to grow at a CAGR of 5.7% during the forecast period. According to MarketsandMarkets, the global bread improvers market is estimated to be valued at USD 3.3 billion in 2019 and is projected to reach USD 4.7 billion by 2025, recording a CAGR of 5.7%, in terms of value. Factors such...
Bread
APAC
Europe
Bread Consumption
Bread Production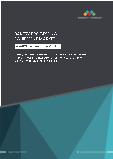 TABLE ## BREAD: BAKERY PROCESSING EQUIPMENT MARKET SIZE, BY REGION, 2016–2020 (USD MILLION)
Food Processing
World
APAC
Europe
North America
Bakery Production
Gross Domestic Product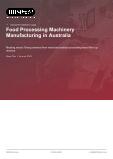 Cut back: Constrained demand from food and beverage manufacturers reduces revenue Abstract Food Processing Machinery Manufacturing in Australia Industry companies manufacture industrial and commercial food processing machinery used in food production and preparation. Examples include machinery for...
Food Equipment
Australia
Employment Income
Food Production