3 reports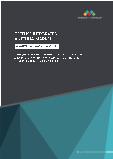 Defense integrated antenna market is projected to grow from USD 543 million in 2022 to USD 722 million by 2026, at a CAGR of 5.8% during the forecast period. An antenna converts electronic signals to electromagnetic waves (and vice versa) with a minimum loss, and an integrated antenna consists of miniaturized antennas printed on densely populated...
Automotive Glass
Defense
World
Europe
APAC
North America
Middle East
Defense Expenditure
Greenhouse Gas Emissions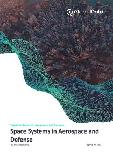 Space Systems in Aerospace and Defense - Thematic Research Summary The government sector (including the military) has historically been a primary driver for the space systems market.However, in terms of population commercial satellites have come to dominate, representing 46% of operational satellites...
Defense
Space
Navigation Systems
GNSS
World

About Advanced Extremely High Frequency (AEHF) Systems Advanced extremely high frequency (AEHF) is a series of communications satellite systems operated by the US Air Force Space Command. They are used to relay secure communications for the US Armed Forces, the British Army, the Canadian Armed Forces, and the Royal Netherlands Forces....
Defense
Satellite
Auto Parts
Military Satellite
World
Aircraft Fleet Size