3 reports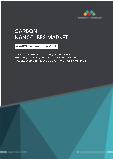 The company offers CNTs, fullerenes, and fullerene derivatives.
Carbon Nanotube
APAC
Europe
North America
Middle East
Africa
Vehicle Production
Car Sales

Nanocrystals (QDs) and other nanoparticles (gold colloids, magnetic nanoparticles, nanobarcodes, nanobodies, dendrimers, fullerenes, and nanoshells) have unique advantages for the development of drug and its discovery, i.e., Quantum dots (QDs) and magnetic nanoparticles that are being used for barcoding of specific analytes, which are key components of the bio-barcode assay, can be future alternative to the protein chain reaction.
Healthcare
World
APAC
Health Expenditure
Drug Approval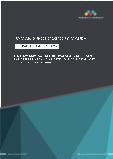 Some of the applications of Raman spectroscopy in carbon materials include the determination of the number of graphene layers, their defects, doping and strain; calculation of thickness of diamond-like carbon (DLC) and hybridized composition (sp## and sp##); calculation of carbon nanotube (CNT) and its functionality; calculation of diamond stress and studying about its purity and origin (synthetic or natural); analysis of the properties of C## and other fullerenes; study of the structural composition of amorphous carbons.
Pharmaceutical
Application
World
North America
APAC
Europe
Health Expenditure
Medical Technology Density