2 reports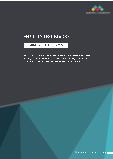 The fertility test market is projected to reach USD 680 Million by 2025 from USD 472 Million in 2020, at a CAGR of 7.5 % the forecast period. Growth in this market is primarily driven by by the increasing first-time pregnancy age in women, declining fertility rate among men and women, growing number of women suffering from disorders such as...
In Vitro Diagnostic Reagent
World
North America
United States
Europe
APAC
Fertility Rate
Health Expenditure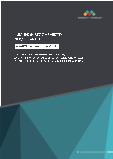 The global immunohistochemistry market is projected to reach USD 3.3 billion by 2026 from USD 2.3 billion in 2021, at a CAGR of 7.7% during the forecast period of 2021 to 2026. Market growth is largely driven by the rising geriatric population and subsequent growth in prevalence of chronic and infectious diseases, technological advancements...
In Vitro Diagnostic Reagent
World
Europe
North America
APAC
Latin America
Cancer Incidence
Drug Approval