3 reports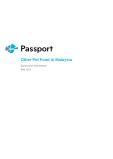 Over the review period, as modern life became busier and more hectic than ever, few consumers were interested in taking care of small mammals, reptiles, birds, and fish. A further deterrent was the expense of housing, food, and accessories for these pets. At the onset on the pandemic in 2020, there was a strong amount of economic uncertainty,...
Pet Food
Malaysia
Pet Food Sales
Online Retail Sales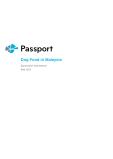 Dog food is expected to record a marginally lower rate of retail volume growth in 2022 due to an expected decline in dog adoptions as consumers reconsider the responsibility of owning a pet as the pandemic comes to an end and they prepare for spending more time outside the home. In addition, the negative economic impact of the pandemic means...
Dog Food
Malaysia
Pet Food Sales
Time Devoted To Leisure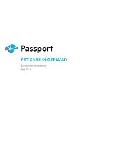 In 2017, pet care in Germany followed trends and developments from human-centred industries ever more closely. Smaller, independent manufacturers especially tended to pick up developments – even niche trends – from packaged food, health and wellness or even fashion, and translated them into products for pets. One of the larger trends was the...
Dog Food
Cat Food
Pet Food
Germany
Pet Food Sales
Pet Products Sales