3 reports

The United States Pet Veterinary Supplements Market was Valued at USD 2,262.5 in 2020 is projected to reach USD 3,334.1 registering a CAGR of 6.7% during the forecast period 2021-2026. Being the largest pet food market in North America, the US pet food market's growth is attributed to increased pet ownership. Due to the restrictions...
Pet Food
Dietary Supplement
United States
Online Retail Sales
Health Expenditure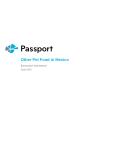 Fish food remains the most relevant sub-category within other pet food in terms of value. However, other sub-categories such as food for small mammals, rodents, and reptiles are growing faster. This is likely explained by pet owners seeking more active interactions with their pets, with fish being the least interactive of other pets. Other...
Pet Food
Mexico
Pet Food Sales
Online Retail Sales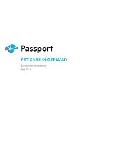 In 2017, pet care in Germany followed trends and developments from human-centred industries ever more closely. Smaller, independent manufacturers especially tended to pick up developments – even niche trends – from packaged food, health and wellness or even fashion, and translated them into products for pets. One of the larger trends was the...
Dog Food
Cat Food
Pet Food
Germany
Pet Food Sales
Pet Products Sales