2 reports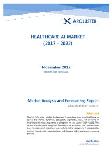 REPORT DESCRIPTION The Healthcare AI report provides an in-depth analysis of the market size, forecasts, and opportunities of Healthcare AI catering to the ten key segments – Lifestyle Management and Monitoring, Data and Risk Analytics, Medical Imaging and Diagnostics, Mental health, Virtual Assistants, Emergency Room and Hospital...
Artificial Intelligence
Healthcare
APAC
North America
Europe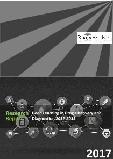 INTRODUCTION Deep learning is a novel machine learning technique that can be used to generate relevant insights from large volumes of data. The term Deep Learning was coined in 2006 by Geoffrey Hinton to refer to algorithms that enable computers to analyze objects and text in videos and images. Fundamentally, deep learning algorithms...
Artificial Intelligence
Drug Development
World
United Kingdom
Drug Approval
Number Of Enterprises