2 reports
The global ferrosilicon market reached a value of US$ 11.60 Billion in 2021. Looking forward, the analyst expects the market to reach a value of US$ 13.66 Billion by 2027, exhibiting a CAGR of 2.56% during 2022-2027. Keeping in mind the uncertainties of COVID-19, we are continuously tracking and evaluating the direct as well as the indirect...
Manufacturing
Semiconductor
Automotive
Steel
Luxury Automobile
Consumer Electronics
Electric Power Generation
Construction
Chemical
World
Steel Consumption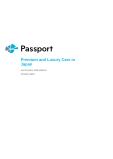 The automotive industry was significantly negatively affected by the COVID-19 pandemic in 2020, as mobility and spending were restricted, and these factors continued in 2021, limiting demand for high-end cars. Despite the easing of COVID-19 restrictions in 2020 as cases decline, sales are set to continue to fall in 2022. Premium and...
Luxury Automobile
Japan
Luxury Goods Revenue
Luxury Goods Consumption