2 reports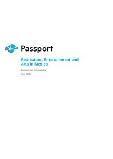 The Mexican leisure sector developed at a healthy expansion pace in 2018. As unemployment continued decreasing and the inflation level was tamed, the economic environment provided the necessary conditions for higher discretionary spending share within Mexican households. Nevertheless, the savings ratio in the country remains at rather high...
Tourism
Sport Practice
Cultural Attraction
Music
Music Production
Movie Theater
Mexico
Number Of Enterprises
Trade Balance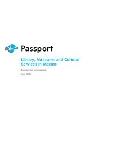 Industrial reports provide a 360 degree view of an industry. The Industrial market report offers a comprehensive guide to the size and shape of the Library, Museums and Cultural Services market at a national level. It provides the latest retail sales data, allowing you to identify the sectors driving growth. It identifies the leading companies,...
Cultural Attraction
Museum
Mexico