2 reports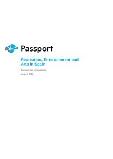 In 2019, Spain's entertainment and recreation industry continued to grow strongly, albeit at a slower pace, as persistent support from households was counterbalanced by a fall in demand from businesses and government. Spanish consumers continued to show stable spending on leisure services amid supportive labour market indicators. Industrial...
E-Commerce
Cultural Attraction
Spain
Number Of Enterprises
Trade Balance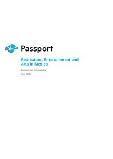 The Mexican leisure sector developed at a healthy expansion pace in 2018. As unemployment continued decreasing and the inflation level was tamed, the economic environment provided the necessary conditions for higher discretionary spending share within Mexican households. Nevertheless, the savings ratio in the country remains at rather high...
Tourism
Sport Practice
Cultural Attraction
Music
Music Production
Movie Theater
Mexico
Number Of Enterprises
Trade Balance