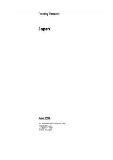 Country Forecast Japan June 2018
June 2018 •
Report ID: 1697245 •
Format: PDF
Policy towards private enterprise and competition
2018-19: The authorities complete the final phase of deregulating the power sector.
2020-22: Significant progress is achieved towards deregulating the healthcare and agricultural sectors. Further stakes in state-owned Japan Post are sold.
Policy towards foreign investment
2018-19: There are more initiatives to encourage inward foreign direct investment, including cutting red tape and offering more favourable tax treatment for foreign investors.
2020-22: The 2020 Olympic Games in the capital, Tokyo, are used as a showcase for potential foreign investors. The Tokyo metropolitan government's "global financial city vision" makes progress on attracting foreign investment into the capital's financial services industry.
Foreign trade and exchange controls
2018-19: The Diet (parliament) ratifies a mega-regional trade accord, the Comprehensive and Progressive Agreement for Trans-Pacific Partnership. Preparations are made to ratify a free-trade agreement (FTA) with the EU. Negotiations to launch a trilateral FTA with China and South Korea also make gradual progress.
2020-22: There is some progress towards a Regional Comprehensive Economic Partnership agreement between the Association of South-East Asian Nations (ASEAN) and six countries with which the bloc has FTAs, including Japan.
Taxes
2018-19: The consumption tax rate is raised from 8% to 10% in October 2019, but food items are excluded.
2020-22: Some reforms are adopted to reduce corporate tax breaks.
Financing
2018-19: Regulators maintain an accommodative stance towards cryptocurrencies and more financial entities adopt blockchain technologies. The Bank of Japan (the central bank) scales back its quantitative easing (QE) programme from 2019.
2020-22: The ongoing unwinding of QE could see a renewed squeeze on banking profits and a tightening in credit availability.
The labour market
2018-19: The government continues its efforts to boost the workforce participation rate of women. The government succeeds in raising the rate, but the majority of women are employed only on a part-time basis.
2020-22: Labour shortages erode Japan's traditional resistance to immigration, and restrictions on foreign workers are eased further. Lifetime employment and seniority-based wage systems become less common.
Infrastructure
2018-19: The restart of Japan's nuclear sector remains slow, threatening the government's long-term goal of nuclear energy supplying 22% of the country's electricity needs by 2030.
2020-22: The Olympic Games in 2020 boost demand for airport capacity. Japan's bullet-train service expands.
Technological readiness
2018-19: Automation and usage of robots increase not only in manufacturing but also in services, such as healthcare, as firms respond to capacity constraints caused by labour shortages.
2020-22: Local telecommunications firms roll out 5G wireless technology. The Sixth Science and Technology Basic Plan maintains high levels of public research and development.