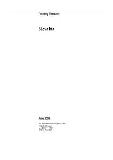 Country Forecast Slovakia June 2018
June 2018 •
Report ID: 1697255 •
Format: PDF
Policy towards private enterprise and competition
2018-19: The anti-trust authority, Protimonopolny urad (PMU), more vigorously prosecutes cartels in public procurement.
2020-22: Reforms of the judiciary speed up court and bankruptcy proceedings, and improve law enforcement. Private partners are invited to help to build a new hospital in Bratislava, the capital, and play a role in infrastructure investment.
Policy towards foreign investment
2018-19: The government continues to offer foreign investors tax breaks and incentives.
2020-22: Investment by foreign firms already present in Slovakia continues to account for a large proportion of all foreign investment in the country, despite government efforts to invite new investors into high-tech sectors.
Foreign trade and exchange controls
2018-19: Western Europe continues to be the main export market. Support for euro membership remains relatively strong.
2020-22: Automotives increase their dominance of exports after the new Jaguar Land Rover plant launches production in late 2018. Economic ties with Asia and China will be developed.
Taxes
2018-19: Government maintains sectoral taxes for banks, insurers, and energy and telecommunications firms, and imposes a new 7% dividend tax. Tax collection improves owing to sustained government efforts. Tax licences (a form of minimum income tax payment) are abolished.
2020-22: More loopholes are closed to improve tax collection. Payroll taxes remain high for average and above-average earners. The government increases them further by adopting the annual settlement of pension levies.
Financing
2018-19: The National Bank of Slovakia (NBS, the central bank) attempts to curb mortgage lending growth.
2020-22: Banks remain in good shape. The local equity market remains small and illiquid. Large amounts of public and EU fund money are made available to technological start-ups.
The labour market
2018-19: Improved economic growth pushes the unemployment rate down to all-time lows, resulting in labour force shortages in economic centres. Government continues EU-funded job-creation schemes for disadvantaged jobseekers.
2020-22: Large industrial companies import workers. Vocational schools improve co-operation with the business sector.
Infrastructure
2018-19: The Bratislava motorway bypass is built as a public-private partnership project. New electricity-generating capacity comes on stream with the completion of two new blocks at the Mochovce nuclear-power plant.
2020-22: Private telecom operators roll out fifth-generation (5G) networks. Passenger rail transport is partially liberalised. EU-funded upgrading of road and rail infrastructure continues. Research and development spending remains low.
Technological readiness
2018-19: Robot intensity and automation increase further as firms respond to capacity constraints.
2020-22: The government will encourage foreign investors to set up electric car plants and production units for electronic battery and other car parts in the country.