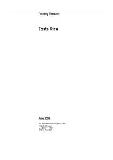 Country Forecast Costa Rica June 2018
June 2018 •
Report ID: 1697507 •
Format: PDF
Policy towards private enterprise and competition
2018-19: Liberalised sectors, such as telecommunications and insurance, continue to see greater competition as a result of the Dominican Republic-Central America Free-Trade Agreement (DR-CAFTA).
2020-22: Accession to the OECD provides significant regulatory improvements and boosts private investment.
Policy towards foreign investment
2018-19: The high-tech industry will remain a major source of investment, as will be the banking and insurance industry, and tourism. The new government will retain open, liberal policies towards foreign direct investment.
2020-22: Continued efforts to foster new competitive advantages in high-end manufacturing as well as boost free-trade zones catering to agro-industry and light manufacturing.
Foreign trade and exchange controls
2018-19: Regional trade integration to deepens, as a result of free-trade agreements (FTAs) between Central American countries and the US, the EU, and, most recently, South Korea. A bilateral FTA with China will strengthen trade further.
2020-22: Monetary authorities consolidate moves towards a freely floating exchange rate, facilitating inflation targeting.
Taxes
2018-19: New government to pass a watered down tax reform and modestly reduce its budget spending.
2020-22: Government pursues legislation to boost the efficiency of tax collection, but the legislature softens the measures.
Financing
2018-19: Access to finance improves for most companies as a result of greater banking competition. The government continues to support state banks, in order to facilitate lending to small and medium-sized enterprises.
2020-22: Availability of medium- and long-term financing improves as a result of less domestic crowding out.
The labour market
2018-19: Unemployment and informality are high, driving an increased focus on improving the quality of the labour force.
2020-22: High skill levels are underpinned by continued improvement in secondary and technical education.
Infrastructure
2018-19: The government will continue to underspend in infrastructure despite the completion of various large projects.
2020-22: Public-private partnerships become a more preferred method of financing in the light of fiscal constraints.
Technological readiness
2018-19: Continuation of a gradual transition towards an e-government platform for most public institutions.
2020-22: Government aims to strengthen research and development efforts backing business incubators that develop new technologies.