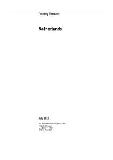 Country Forecast Netherlands July 2018
July 2018 •
Report ID: 1697591 •
Format: PDF
Policy towards private enterprise and competition
2018-19: The government maintains a liberal stance on private enterprise. In the financial services sector the reprivatisation continues of ABN AMRO, a bank nationalised in 2008. Divestment of state lottery and state casino operator also planned.
2020-22: State ownership continues in a small number of areas, mostly in the energy and transport sectors.
Policy towards foreign investment
2018-19: A tax on royalty payments is introduced. The EU considers a new regional framework for screening foreign direct investment (FDI) on national security grounds. Government increasingly willing to block foreign takeover attempts.
2020-22: Possible revisions to some tax rules that benefit foreign investors amid greater scrutiny from the EU and OECD.
Foreign trade and exchange controls
2018-19: Foreign trade is governed by EU rules. The EU's trade agreement with Canada gradually comes into force. Risk of escalation in US-sparked trade tensions with the EU (and others), leading to a deterioration in global trading conditions.
2020-22: Agricultural protection persists. Little progress in world trade talks. Elements of an EU trade agreement with Japan will gradually begin to be implemented. EU likely to strike further bilateral trade deals.
Taxes
2018-19: Slight simplification of income tax system, with two new tax bands. Start of phased reduction in corporation tax rate. Ongoing cuts to mortgage tax relief. Reduced rate of value-added tax (VAT) is increased from 6% to 9%.
2020-22: Tax reforms result in a modest reduction in the high labour tax burden. The corporation tax rate is cut to 21% by 2021. Corporate tax regime is reformed modestly in response to hardening attitudes towards tax planning by multinationals.
Financing
2018-19: State retains some involvement in financial sector amid stricter regulation. Firms have reasonable access to credit.
2020-22: Dutch banks remain highly leveraged, reflecting large mortgage portfolios. Non-bank financing channels grow.
The labour market
2018-19: Possible skills shortages amid low unemployment and rising anti-immigrant sentiment across the EU. Reforms aim to increase participation and reduce the disparity between permanent and temporary contracts. Gradual rise in state pension age.
2020-22: Share of temporary employment remains among highest in the EU. Further rise in state pension age to 67 in 2021.
Infrastructure
2018-19: Areas such as roads to Schiphol airport, Rotterdam port and the technology hub of Eindhoven are prioritised.
2020-22: Investment in the national rail network and further development of Rotterdam port and Schiphol airport.
Technological readiness
2018-19: Government initiatives to connect research institutes and private sector are maintained. New public funds directed to research and innovation. Increasing threat from cybercrime and cyber-espionage.
2020-22: Dependence on services and trading sectors will keep total investment in research and development modest.