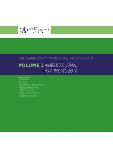 Yearbook of World Electronics Data Volume 2 2016
July 2016 •
298 pages •
Report ID: 2234066 •
Format: PDF
Annual survey of the electronics industry in Americas, Japan and Asia Pacific providing production data for the period 2013-2016 and market data for the period 2013-2019. Published since 1973 data is supplied for 19 countries and 13 major product groups.

Introduction
Signs that the growth within the global electronics industry had started to gain momentum has once again been pushed back. Uncertainties surrounding the global economy, a more prolonged downturn in the PC market and slower growth for smartphones in particular in mature geographies are some of the key factors which have revised down the outlook for 2016. As we look forward the anticipated improvement in the global economy should filter through and lead to growth in 2017, which then should gradually accelerate over the period to 2019, with in general stronger growth in the emerging markets. Connectivity is expected to drive growth as the roll-out of new applications under the umbrella of the "Internet of Things" offset lower growth for smartphones. The Volume 2 of the Yearbook of World Electronics Data tracks developments in the electronics industry for 19 countries with emphasis on the Americas, Japan and the Asia Pacific. Despite losing its position as the world's largest market to China in 2015, 10 years after China had replaced the
country as the largest producer; positive developments in the US will remain a factor driving growth in the global electronics industry. 2015 saw electronics output decline by an estimated 1.6% and followed a modest increase of 0.8% in the prior year. A further decline is expected in 2016 on the back of on-going uncertainties in the global economy, in particular in some of the emerging markets.

In Japan, electronics output grew 2.0% in 2014 its first increase for four years. This compared to a decline of 3.3% in the prior year and double-digit declines in 2012 and 2011. In 2015, the recovery which started in the prior year continued with output increasing by 2.8% but is forecast to post a modest decline of 0.2% in 2016 as the outlook for the global economy is revised down. Since surpassing the US in 2006 growth in the Chinese electronics industry has seen the country come to dominate global electronics production. Although driven by exports the growth in the Chinese electronics industry has also been on the back of a booming domestic market a trend which is expected to continue although again over the medium-term this will be at lower pace. The country's vast rural market, continued government spending and the modernisation in sectors such as education, healthcare and manufacturing, will continue to offer significant long-term opportunities for both indigenous and overseas companies.