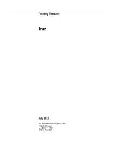 Country Forecast Iran July 2018
July 2018 •
Report ID: 2551695 •
Format: PDF
Policy towards private enterprise and competition
2018-19: The government's privatisation programme makes only very limited progress, in the face of opposition.
2020-22: The government makes some attempts to promote the private sector, but privatisation in banking and the downstream energy sector remains limited, and the state still dominates the economy.
Policy towards foreign investment
2018-19: The first contracts are signed with some international energy companies under the newly revised oil regulations, but US sanctions lead European companies to withdraw.
2020-22: Progress on attracting non-oil firms is hindered by the policy of wanting to achieve self-sufficiency in order to combat US sanctions.
Foreign trade and exchange controls
2018-19: The re-imposition of sanctions steadily diminishes trade and monetary flows. The government's merger of the official and market exchange rates fails, with a substantial gap opening up between the two.
2020-22: The government tightens rules regarding the repatriation of capital.
Taxes
2018-19: Subsidy cuts and new ways of raising tax revenue are put on hold, including subjecting the bonyads (charitable institutions) to corporate taxation, over fears of domestic unrest.
2020-22: The government seeks to increase tax collection by rationalising the national tax registration system.
Financing
2018-19: State-owned banks continue to dominate the banking sector, but debt arrears decline as governance improves.
2020-22: Foreign financing is restricted to mainly state-led loans from countries without exposure to the US market, such as China.
The labour market
2018-19: A declining number of international employment agencies arrive to assist firms in recruiting suitable local labour.
2020-22: Efforts to bring down unemployment fail without the foreign investment needed to create sufficient jobs.
Infrastructure
2018-19: Hindered by inadequate domestic finance, Iran seeks to increase foreign involvement by attempting to attract firms from countries including China, Russia, and India. However, European companies are now unlikely to re-enter the market.
2020-22: The government revives build-operate-transfer and build-own-operate contracts for large infrastructure projects.
Technological readiness
2018-19: The thriving technology sector experiences government constraints, owing to concerns over the use of social media in facilitating social unrest. Authorities also put restrictions on the use of cryptocurrencies to protect the under-pressure rial.
2020-22: Government develops and improves egovernment services.