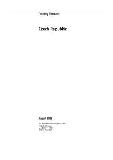 Country Forecast Czech Republic August 2018 Updater
August 2018 •
Report ID: 2557187 •
Format: PDF


In the October 2017 election the centrist ANO movement, led by Andrej Babis, won 78 out of 200 seats in the Chamber of Deputies (the lower house of parliament). After lengthy negotiations a minority coalition with the Czech Social Democratic Party (CSSD) was confirmed in office in July 2018.
The government will rely on a tolerance agreement with the Communist Party of Bohemia and Moravia (KSCM) to pass legislation. Relations between coalition partners are likely to be strained, and tensions may worsen over an ongoing criminal investigation into the legality of Mr Babis's business affairs.
The Economist Intelligence Unit does not expect the government to last its full term. However, political instability is unlikely to affect the direction of policy, which will remain fiscally prudent and pro-business. Foreign policy will remain strongly pro-EU, but with clashes over the bloc's asylum and immigration policies.
After two years of budget surpluses, the government will oversee some fiscal loosening, resulting in a gradual decline in the fiscal surplus and a return to small deficits over our forecast period (2018-22). Public debt is comparatively low as a share of GDP already, and will fall to below 30% of GDP in 2020.
Real GDP growth accelerated to 4.5% in 2017. We forecast a 3.5% expansion in 2018 as supply-side constraints-especially in the labour market-start to hold back growth. An escalation in the US-EU trade dispute is the most serious risk to our medium-term forecast, with a US threat to raise tariffs on European cars currently on hold, but not off the table. We expect real GDP growth of 3% in 2019.
In the longer term, income convergence will further reduce the unit labour cost differential with western Europe, eroding cost advantages for exporters and prompting greater policy-led efforts to attract investment into high-value-added industrial sectors. Less EU funding will be available in the 2021-27 fiscal period.
We forecast 2.2% average annual inflation in 2018, driven by the overheating economy and intensifying labour shortages on the demand side, and higher oil prices on the supply side. However, price growth will be kept in check by monetary tightening and an appreciating koruna. We expect the Czech National Bank (CNB, the central bank) to maintain its tightening cycle through to 2019.
We expect a gradual appreciation in the koruna against the euro in 2018-22, given robust economic growth, a current-account surplus and rising interest rates. We do not expect the Czech Republic to adopt the euro in the forecast period.