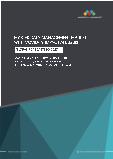 Master Data Management Market by Component, Data Type, Deployment Type, Organization Size, Vertical And Region - Global Forecast to 2025
July 2020 •
276 pages •
Report ID: 2909307 •
Format: PDF
Increase in the use of data quality tools for data management and rising need for compliance are sewt to drive the MDM market.

The global MDMmarket size is projected to grow from USD 11.3 billion in 2020 to USD 27.9 billion by 2025, at a Compound Annual Growth Rate (CAGR) of 19.8% during the forecast period. The significant volumes of data gathered across an organization is channelized through MDM solutions and services to store data at a single location and provide data security. Rising need for compliance, is also expected to drive the market growth. However, diversified data regulations and legislation across different verticals and regions is one of the factors hindering the market growth. The objective of the report is to define, describe, and forecast the MDMmarket size based on component, organization size, deployment type, vertical, and region.

In a short time, the COVID-19 outbreak has affected markets and customers' behavior and is making a substantial impact on economies and societies.With offices, educational institutions, and manufacturing facilities shutting down for an indefinite period; major sports and events being postponed; and work-from-home and social distancing policies in effect, businesses are increasingly looking for technologies to help them sail through these difficult times.

The COVID-19 pandemic is impacting businesses across the globe.Analytics companies are trying to fight this pandemic by keeping their assets online and ensuring the privacy and security of data across networks.

Analytics professionals, business intelligence professionals, and professionals providing expertise in advanced analytics, such as AI and ML, have been called for their expertise to help executives make business decisions on how to respond to the new business challenges caused by the COVID-19 outbreak.MDMcompanies are also facing challenges related to the inflexibility of data infrastructure.

For instance, network infrastructure in Europe is witnessing higher connection drop rates and lower audio quality. The European Union (EU) has asked MDM service providers to limit picture quality to alleviate potential outages.

Services: The fastest-growing segmentof the MDM market, by component
The MDMmarket, based on components, covers solutions and services.Services play an integral part in the MDM market.

They are one of the core components for the effective functioning of any software.The services segment is further categorized into consulting services, integration services, and training & support services.

The increasing demand for cloud-based services and the rising adoption of data management solutions are the key factors projected to drive the services segment.The efficient delivery of services improves system reliability, operational efficiency, and saves costs.

These services also enhance customer experience.

BFSI: The largest growing vertical segment of the MDM market.
The BFSI vertical comprises commercial banks, insurance companies, non-banking financial companies,
cooperatives, pension funds, mutual funds, and other small financial entities. The BFSI sector generates a massive amount of financial data from transactions which comprise sensitive and detailed financial &
transactional data and information about customers.To prevent this data from being duplicated or lost and to assist in efficient management, financial institutions, such as banks, companies, and insurance agents adopt MDM solutions. These solutions help banks improve customer service and manage business risks to enhance Know Your Customer (KYC) capabilities. The BFSI sector uses MDM solutions to sustain data governance, centralize data models, operationalize marketing insights, enhance customer-centric applications, and improve preference and privacy management and thus help better customer relationships.

North America: The largest growing region in the MDM market.
North America is expected to account for the largest market size during the forecast period. The presence of key market players is a major factor driving the adoption of MDM solutions in North America.Organizations in the region have been early adopters of MDM solutions and services. The North America region has sustainable and well-established economies, which empower them to invest significantly in R&D activities, thereby contributing to the development of new technologies in MDM. Along with large enterprises, adoption of MDM solutions by SMEs in North America is rising since the last few years. The presence of a majority of the key players of the market is expected to be the major factor driving the growth of the market in North America.

Breakdown of primaries
The studies contains insights from various industry experts, ranging from component suppliers to Tier 1 companies and OEMs. The break-up of the primaries is as follows:
• By Company: Tier I: 34%, Tier II: 43%, and Tier III: 23%
• By Designation: C-Level Executives: 50%, Directors: 30%, and Others: 20%
• By Region: North America: 25%, APAC: 30%, Europe: 30%, MEA: 10%, and Latin America: 5%

TheMDM market is dominated by a few globally established players such as IBM (US), Oracle (US), SAP (Germany), SAS Institute (US), TIBCO Software (US), Informatica (US), Talend (US), Cloudera (US), Riversand (US), SynForce (US), Stibo Systems (Denmark), Profisee Group (US), Reltio (US), Semarchy (US), EnterWorks (US), Symantec (US), Ataccama (Canada), AWS (US), Teradata (US), Mindtree (US), Magnitude Software (US), Contentserv Switzerland Vitria (US), Veeva (US), Qlik (US), MapR (US), GoldenSource (US), AWS (US), MuleSoft (US), Micro Focus (UK), Zaloni (US), and Actian (US).

Research Coverage
The report segments the MDM market and forecasts its size, by volume and value, based on region (North America, Europe, APAC, MEA and Latin America), component (solutions and services), by deployment type (Cloud and on-premises), by organization size (SMEs and large enterprises), and by vertical (BFSI< government, retail, IT and telecom, manufacturing, healthcare, and others).
The report also provides a comprehensive review of market drivers, restraints, opportunities, and challenges in the MDM market. The report also covers qualitative aspects in addition to the quantitative aspects of these markets.

Key Benefits of Buying the Report
The report would provide the market leaders/new entrants in this market with information on the closest approximations of the revenue numbers for the overall MDMmarket and its subsegments.It would help stakeholders understand the competitive landscape and gain more insights better to position their business and plan suitable go-to-market strategies.

It also helps stakeholders understand the pulse of the market and provides them with information on key market drivers, restraints, challenges, and opportunities.