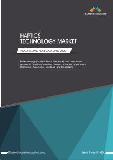 Haptics Technology Market by Technology , by Components , Application , and Geography - Analysis and Forecast up to 2020
May 2015 •
164 pages •
Report ID: 3003948 •
Format: PDF
The haptics technology uses the sense of touch in devices to provide information to the user. This technology can be incorporated into products by using actuators or motors which generate vibration. Many routine devices are haptic enabled such as smartphone dial pads, tablets, and gaming consoles which offer touch vibration feedback to the user; it also allows the users to know that their inputs have been recorded successfully. Haptic technology enables the users to sense and manipulate 3D objects with respect to characteristics like shape, texture, weight, and temperature. In the recent past, the haptics technology has attracted the attention of scientists and is also being utilized for various applications. This report covers the haptic technology market and provides an in-depth analysis of each sub-segment of the market. The market statistics are given from 2013 and have been further projected till 2020, thereby offering crucial insights about the market.

The haptic devices comprise certain components which offer haptic effects. The report segments the haptic technology components into actuators, drivers &controllers, sensors, and software. These components form a haptic ecosystem, offering real sensations to the user. These components are used per the need of the devices; each component is not a part of every haptic enabled device. There are many input devices which are used to interact with computers/systems, thus offering haptic effects such as sliders, buttons, touchpads, touchscreens, and others.

The haptic technology is being used in various products or devices such as smart phones, tablets, handheld devices like GPS units, desk phones, toys, barcode readers, game consoles, and others; automotive dashboards, medical device screens and instruments, and industrial instruments, among others. Different haptic effects are included in these products. The report covers the market for haptics technology for these products. The haptic technology is being used in various applications such as consumer, automotive, medical and healthcare, commercial, military, defense and aerospace, among others. In the coming years, the haptics technology is projected to find new applications with increasing R&D.

Immersion Corp (U.S.), AAC Technologies Holdings, Inc. (China), Densitron Technologies Plc (U.K.), Haption SA (France), Johnson Electric Group (China), Maxim Integrated Products, Inc. (U.S.), Tactus Technology Inc. (U.S.), Precision Microdrives Ltd (U.K.), Texas Instruments, Incorporated (U.S.), and 3D systems Corp (U.S.) are some of the major companies in the haptics technology market. This report covers the competitive landscape of these players, which includes the key growth strategies and recent developments. The haptics technology market has been segmented based on region into North Americas, Europe, Asia-Pacific, and Rest of the World (RoW).

This report describes the value chain for the haptic technology market by considering the major stakeholders in the market and their subsequent roles in the analysis. The report also provides a detailed study of the Porter's Five Forces analysis of the market. The five major factors pertaining to this framework have been quantified for this market by using the internal key parameters governing the same.