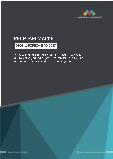 PET Foam Market by Raw Material, Grade, Application, Region - Global Forecast to 2025
February 2021 •
150 pages •
Report ID: 3009322 •
Format: PDF
The PET foam market is projected to grow from USD 316 million in 2020 to USD 448 million by 2025, at a CAGR of 7.2% from 2020 to 2025. The PET foam market growth is estimated to be majorly driven by growing economies of Asia Pacific region. Increasing demand of PET foam from the wind energy, marine, and packaging end-use industries in China, India, Japan, and Australia is driving the market growth of PET foam in the Asia Pacific region.
PET foam can be readily modified based on application requirements and is mainly used in the mid-layers of sandwiched composite structures. Research institutions, PET foam manufacturers, and end-product manufacturers are taking initiatives and making huge investments in R&D to enhance PET foams and their materials in terms of cost, durability, and stiffness.

Low-density PET foam to lead the PET foam market, by grade in terms of value and volume, during the forecast period
Low-density PET foam is considered an ideal solution for various end-use industries including transportation, wind energy, building & construction, and packaging, owing to its lightweight and excellent chemical and electrical resistance. Thus, the wide application of low-density PET foam and its superior qualities compared to the other core materials is driving the segment.

Wind energy application is estimated to be the fastest-growing segment of PET foam market
The wind energy application segment dominated the PET foam market, in terms of volume and value, in 2020.PET foam is extensively used in wind blades owing to its advantageous properties.

For instance, PET foam offers excellent stiffness, fatigue, and strength-to-weight ratio.This lightweight structure plays an important role in the manufacturing of wind blades, helping in the manufacture of larger and more efficient rotor blades.

The compressive and shear strength of the foam must hold up the mechanical structure of the wind blade. PET foam is used in the manufacturing of wind turbine blades and their parts such as rotor blades, nacelles, spinners, and housing, reducing the manufacturing cost and improving performance.

Asia Pacific is the largest and the fastest-growing region in the PET foam market
Asia Pacific is the largest region in the PET foam market owing to the increasing investments and infrastructural projects undertaken by the region's emerging economies, such as China and India. Further, the growing demand of PET foam from the wind energy, marine, and packaging end-use industries in China, India, Japan, and Australia is driving the market growth of PET foam in the region.

Profile break-up of primary participants for the report:
• By Company Type: Tier 1 – 37%, Tier 2 – 42%, and Tier 3 – 21%
• By Designation: C-level Executives – 30%, Directors – 25%, and Managers – 45%
• By Region: North America – 20%, Europe – 27%, Asia Pacific – 40%, South America – 7%, Middle East & Africa – 6%

Armacell International SA (Luxembourg), 3A Composites (Switzerland), Gurit Holding (Switzerland), DIAB Group (Sweden), Changzhou Tiansheng New Materials Co. Ltd (China), Sekisui Plastics (Japan), Petro Polymer Shargh (Iran), and Carbon-Core Corp. (US) are some of the key players operating in the PET foam market. These players have adopted strategies such as agreements, partnerships & joint ventures, new product & technology launches, and expansions to enhance their business revenue and market share. Expansion of manufacturing plants and offices globally is the key strategy adopted by these players to cater to the increasing demand for PET foam.

Research Coverage:
The report defines, segments, and projects the PET foam market based on raw material, grade, application, and region.It provides detailed information regarding the major factors influencing the growth of the market, such as drivers, restraints, opportunities, and challenges.

It strategically profiles, PET foam manufacturers and comprehensively analyzes their market shares and core competencies as well as tracks and analyzes competitive developments, such as expansions, acquisitions, and product launches, undertaken by them in the market.

Reasons to Buy the Report:
The report is expected to help the market leaders/new entrants in the market by providing them the closest approximations of revenue numbers of the PET foam market and its segments.This report is also expected to help stakeholders obtain an improved understanding of the competitive landscape of the market, gain insights to improve the position of their businesses, and make suitable go-to-market strategies.

It also enables stakeholders to understand the pulse of the market and provide them information on key market drivers, restraints, challenges, and opportunities.