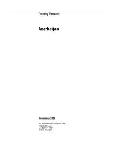 Country Forecast Azerbaijan November 2017 Updater
November 2017 •
Report ID: 325620 •
Format: PDF


The risk of major social unrest appears to be low. However, slow growth and high levels of inequality could have unpredictable effects on public sentiment in the forecast period (2018-22).
Serious ceasefire violations between Azerbaijani and Armenian forces in Nagorny Karabakh are likely in 2018-22. However, The Economist Intelligence Unit does not expect a return to all-out war. Despite intermittent talks between the foreign ministers and presidents of the two countries, it is unlikely that a resolution will be reached in the forecast period.
Relations with Turkey will remain strong. Azerbaijan will aim to maintain cordial relations with Russia, which will continue to play a pivotal role in regional security.
Diversification of the economy away from hydrocarbon exports will proceed slowly, owing to the poor business environment. The government has given little indication that it plans to undertake disruptive reform.
The International Bank of Azerbaijan (IBA) default will add to the sovereign debt stock and damage the country's reputation with international investors. Future borrowing costs are likely to rise for Azerbaijani companies.
High inflation and a sharp fall in business investment and government spending led to a contraction in GDP of 3.1% in 2016. We forecast a further contraction in 2017, of 1%, caused by tight fiscal and monetary policy, low private consumption and declining oil production.
The medium-term potential growth outlook is low compared with the average of the past ten years. Structural factors, such as weak competition, corruption and a lack of financing, will hold back investment. Strong vested interests are likely to resist efforts to increase competition and break up monopolies.
Oil output is forecast to decline in 2018-22. Risks are oriented to the downside, as stabilisation of production will be limited by weak investment.
The operating environment for non-oil companies will be difficult owing to pervasive corruption and the presence of large formal and informal monopolies. Diversification will become an increasingly pressing policy priority.