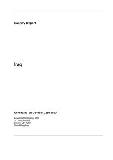 Country Report Iraq October 2017
October 2017 •
Report ID: 325855 •
Format: PDF
Outlook for 2018-22


Islamic State (IS) has now largely been defeated territorially, but it will remain a threat as an insurgency force and the government will struggle to earn the trust of the Sunni community, particularly in the areas liberated from IS.
The government's response to the Kurdish referendum on independence, held on September 25th, is now the primary political issue in Iraq and will determine the country's political stability and economic trajectory.
We expect Haider al-Abadi to be reappointed as prime minister following the April 2018 parliamentary election, given a lack of plausible alternatives, but the election could lead to a significant shake-up in parliament.
The government will implement large spending cuts to meet the conditions of its US$5.34bn loan from the IMF. However, the Fund will relax compliance with some conditions if it is deemed necessary.
Persistently low oil prices and the cost of post-war reconstruction mean that the public finances will remain in deficit, with an average shortfall of 5.5% of GDP in 2018-22.
Real GDP growth will pick up as oil production rises, following the end of OPEC output cuts in March 2018, and non-oil growth picks up following the defeat of IS. This should see overall growth average 2.8% in 2018-22.
As part of the IMF loan, Iraq has committed to maintaining its currency peg to the US dollar. However, given persistently weak oil prices, we expect a gap to remain between the official and the market exchange rates in 2018-22.


Review


The Kurdish referendum on independence went ahead on September 25th, with 92% of those participating voting in favour.
The government has responded by seeking to take control of Kurdish airspace and land borders and is threatening a wide range of actions, including against oil exports, which Turkey might also look to block (although so far it has not).
The Iraqi army has launched operations against IS's final two strongholds in Iraq, with the city of Hawija falling on October 5th and the army also advancing along the Euphrates towards the Syrian border town of Al Qaim.
Saudi Arabia has recently stepped up efforts to increase its political and economic engagement in Iraq in an effort to counter Iranian influence.
Iraq has said it is open to extending and even deepening oil production cuts. Shell has said it will withdraw as operator of the giant Majnoon oilfield.
The Jordan-Iraq border crossing has finally reopened and should spur a resumption in trade with Jordan, an important food supplier for Iraq.