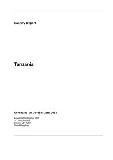 Country Report Tanzania October 2017
October 2017 •
Report ID: 325950 •
Format: PDF
Outlook for 2018-22


The long-ruling Chama Cha Mapinduzi (CCM) will remain in power, under the leadership of the president, John Magufuli, but rising tensions between rival factions within the CCM will stoke volatility.
A narrowing of the democratic channels for political opposition will stir discontent, but, provided the government makes some progress on raising living standards, popular frustrations will not pose a threat to stability.
The government's overall policy will focus on industrialisation and job creation. Protectionist tendencies and erratic policymaking will, however, deter the private investment that is needed to achieve these policy objectives.
The fiscal deficit is forecast to widen to 3.9% of GDP in 2018/19, as aggressive efforts to increase tax revenue and trim recurrent spending are offset by higher capital expenditure, before it contracts to 2.9% of GDP in 2021/22.
We expect economic growth to weaken over the forecast period as business confidence slumps. Robust consumer demand will nevertheless support the economy, with real GDP growth forecast to average 5.5% a year in 2018-22.
The current-account deficit is forecast to widen to 6.8% of GDP in 2019, on the back of firmer import demand, before contracting gradually to 6.1% of GDP in 2022 as earnings increase from goods and services exports.


Review


The registrar of political parties, Francis Mutungi, has pushed forward with efforts to amend the Political Parties Act of 1992, issuing a notice in September that requested comments from political parties and other stakeholders.
Parliament has approved the Electronic and Postal Communications (Online Content) regulations, which criminalise online content (including blogs and social media) that causes annoyance or that could lead to public disorder.
The government announced in October that it had relinquished its equity stake in the Bagamoyo port development, owing to a lack of funding. Chinese developers have since confirmed that they intend to progress the project.
Speaking at a press conference in Paris in September, Patrick Pouyanné, the chief executive of France's Total, mooted the possibility of using a planned pipeline from Uganda to Tanzania to export Kenyan oil.
Acacia Mining, Tanzania's largest gold mining company, has announced that it will reduce some of its operations at its largest mine, Bulyanhulu, because the government's ban on raw-mineral exports renders them unprofitable.
The government confiscated diamonds in September from the Williamson mine, which is majority owned by London-listed Petra Diamonds, amid accusations that the firm had undervalued its exports to evade tax.