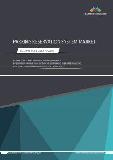 Parking Reservation System Market by Type, Solution, Vertical, & by Region - Global Forecast to 2020
October 2015 •
120 pages •
Report ID: 3349435 •
Format: PDF
The global parking reservation system market is estimated to grow from USD 579.6 million in 2015 to USD 1665.3 million by 2020, at a CAGR of 23.5% from 2015 to 2020. The market is driven by the problem of traffic congestion and increasing population across the globe.

The rising need for real-time parking information, smart city projects, and increasing number of vehicles are some of the major factors driving the global parking reservation system market. With many upcoming smart city projects, nearly one million parking spaces are expected to be established by 2020.

Smart parking technology is about enhancing productivity and service in operations, lowering operating costs, and building value for customers to drive occupancy, revenues and facility value. Until credit card and mobile phone usage become ubiquitous, PARCS systems that accept cash will continue to operate, but there is still considerable room for the growth of smart parking technology. Reducing parking's massive geographical and environmental footprint is a worthy long term goal, and cost-effectively matching demand with infrastructure supply is one of the key contributions smart parking can make. As cities strive to solve the problem of mobility, wide-scale deployment of smart parking will be one of the key tools in their sustainability toolbox.

Smart parking technology includes electronic parking payment systems (known by facility operators as Permit and Enforcement (P&E), Mobile Parking Payment, and Parking Access and Revenue Control (PARC) systems, plus variations such as Mobile Parking Payment) - and parking customer convenience applications, also known as Parking Usage Recognition and Customer Service (PURCS).

The advent of smartphones that support mobile-based parking reservation applications has offered potential growth prospects for cloud-based service providers, technology vendors, and system integrators. Thus, technological advancements have created ample growth opportunities in the field of parking reservation. Also, Smart city projects are expected to drive the growth of the parking reservation system market in the near future, as smart cities are able to deliver real-time status updates on parking spaces, pollution, traffic patterns, water, light, and power, among others. Therefore, smart city projects become another essential driver impacting the overall demand of automated parking facilities.

Reasons to Buy the Report:
From an insight perspective, this research report has focused on various levels of analysis—industry analysis, market share analysis of top players, and company profiles, which together comprise and discuss the basic views on the competitive landscape, emerging- and high-growth segments of the Parking Reservation Systems market, high-growth regions and their respective drivers, restraints, and opportunities.

The report will enrich both established firms as well as new entrants/smaller firms to gauge the pulse of the market, which in turn will help the firms in garnering a greater market, share. Firms purchasing the report could use any one or combination of the below mentioned five strategies (market penetration, product development/innovation, market development, market diversification, and competitive assessment) for strengthening their market share.

The report provides insights on the following pointers:
- Market Penetration: Comprehensive information on Parking Reservation Systems offered by the top 5 players in the global market .
- Product Development/Innovation: Detailed insights on upcoming technologies, research and development activities, and new product launches in the Global Parking Reservation Systems market
- Market Development: Comprehensive information about lucrative emerging markets. The report analyzes the markets Parking Reservation Systems across geographies
- Market Diversification: Exhaustive information about new products, untapped geographies, recent developments, and investments in the Global Parking Reservation Systems market.
- Competitive Assessment: In-depth assessment of market shares, strategies, products, and manufacturing capabilities of leading players in Global Parking Reservation Systems market .