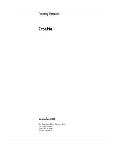 Country Forecast Croatia November 2017 Updater
November 2017 •
Report ID: 358968 •
Format: PDF


The new coalition government, led by the conservative Croatian Democratic Union (HDZ), has the support of parts of the liberal Croatian People's Party (HNS). It could prove unstable, and an early election is possible.
Relations between Croatia and Bosnia and Hercegovina (BiH) will fluctuate between hostile and cool. However, The Economist Intelligence Unit does not expect relations to break down completely, nor does it expect a return to violent conflict.
Progress on structural reforms, particularly concerning healthcare and pensions, will remain slow.
Croatia's recent success in reducing the fiscal deficit has enabled it to exit the EU's excessive-deficit procedure (EDP). We expect the deficit to remain well within the 3% of GDP ceiling over the forecast period (2018-22).
The government should continue to be able to finance the fiscal deficit on international markets during the forecast period, although there are risks to this forecast owing to future monetary policy tightening in the US.
Public debt will decline to an average of about 70% of GDP in 2018-22-still a high level for an emerging market such as Croatia. Large financing needs leave the country vulnerable to a downturn in foreign investor sentiment.
After real GDP growth of 2.2% in 2015 (the first positive outturn since 2008) growth picked up to 3% in 2016. We expect the economy to expand by an average of 2.7% per year in 2018-22.
Risks to this outlook are to the downside. Failure to pass structural reforms, a slowdown in Europe, a poor tourist season or a chaotic restructuring of Agrokor, Croatia's largest private company, would all hinder growth.
After a second consecutive year of deflation in 2015 the consumer price index fell by 1.1% in 2016. In 2018­22, when we forecast higher oil prices, we expect inflation to average 1.8% per year, following 1.1% inflation in 2017.
We expect the kuna to appreciate in 2017-18 and then weaken gradually against the euro in the rest of the forecast period, owing to the healthy stock of reserves, euro zone quantitative easing, and improved external and fiscal positions.