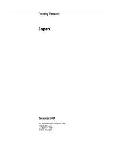 Country Forecast Japan December 2017 Updater
December 2017 •
Report ID: 358986 •
Format: PDF


The Economist Intelligence Unit expects the prime minister, Shinzo Abe, to secure a third term as president of the Liberal Democratic Party (LDP) in 2018, following the party's strong performance at elections for the House of Representatives (the lower house of parliament) in October 2017. We also expect the LDP-Komeito governing coalition to serve a full term, which expires in 2021, and remain dominant in that year and beyond 2022.
The political landscape for the opposition will remain fluid, with a high risk that Kibo no To (Party of Hope) could disband following its poor performance at the lower-house election, where it won just 50 of the 465 seats.
The threat emanating from North Korea will encourage security co-operation between Japan and South Korea, but this is unlikely to lead to a broader improvement in diplomatic relations between the two countries.
The new government will continue to pursue the broad thrust of its economic revival agenda in 2018-22. This will enable Japan to extend its span of economic growth, which will reach its sixth consecutive year in 2017.
Structural reforms will prove increasingly vital in the light of the waning impact and the limits of fiscal and open-ended monetary stimulus. We expect the government to succeed in implementing reforms in some areas, such as the electricity sector and corporate governance, but these will do little to boost GDP growth over the medium term.
We do not expect the Bank of Japan (BOJ, the central bank) to achieve its 2% core inflation target in 2018-22. The BOJ will retain its ultra-loose policy settings in the early part of the forecast period, but we believe that it will be forced to scale back its quantitative easing programme from 2019, amid concerns over dwindling liquidity in the bond market, and to "normalise" its policy settings thereafter. However, trends in economic activity or prices will not be strong enough to warrant a rise in the policy rate in 2020-22.
We forecast that real GDP will expand by an annual average of 1.1% in 2018-22, down from an estimated 1.2% in 2013-17. Demographic factors will act as the main constraint on potential GDP growth.
We expect Japan to post a current-account surplus equivalent to 4.4% of GDP on average in 2018-22. The primary income account will continue to record surpluses over the forecast period.