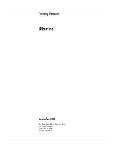 Country Forecast Ukraine November 2017 Updater
November 2017 •
Report ID: 359053 •
Format: PDF


The Economist Intelligence Unit expects the government to serve out its term to 2019. Economic recovery, the attainment of a visa-free regime with the EU and pension increases could improve the government's low level of support.
The diplomatic, propaganda, economic and military conflict with Russia over the Donbas region looks set to endure throughout the forecast period (2018-22). The Minsk II agreement will not end the conflict in eastern Ukraine.
Prospects for an improvement in US-Russia ties in the short term have receded owing to new US sanctions against Russia. The EU will maintain its sanctions on Russia over our forecast period.
On October 25th the National Bank of Ukraine (NBU, the central bank) raised its policy rate by 1 percentage point (the first increase since March 2015), to 13.5%.
We estimate real GDP growth this year of 2.1%. In 2018 a managed slowdown in China and a fall in steel prices will trigger a deceleration, to 1.3% growth. We forecast average annual real GDP growth of 2.2% in 2019-22.
We estimate that annual inflation will average 14.5% in 2017, before falling gradually in 2018-22. The hryvnya depreciated against a strong US dollar in 2017. A drop in steel prices in 2018 will cause further currency depreciation.
We believe that the government budget will register a deficit amounting to 2.7% of GDP in 2017 and 2.4% of GDP in 2018. In 2019-22 we forecast that the budget deficit will average 2.1% of GDP. More progress on structural reforms will be needed to ensure the renewal of the IMF facility, which expires in 2019.
We estimate that the current-account deficit will narrow in nominal terms in 2017, to US$2.9bn (2.6% of GDP, compared with 3.7% in 2016). We believe that the current-account deficit will widen in 2018 because of a rise in global energy prices and a steep fall in steel prices. In 2019-22 we expect the current account to register an annual average deficit of 2.5% of GDP.